Wish upon a Star [UTokyo-IIS Bulletin Vol.8]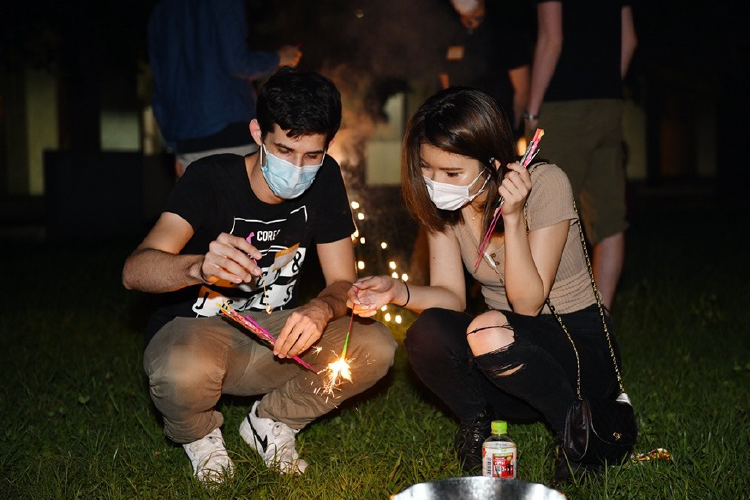 On July 21, 2021, IIS International Mixer #3 was held with the theme of Tanabata, or Star Festival, and some 50 students and researchers from various countries enjoyed an evening of Japanese cultural experience.
According to tradition, the participants wrote their wishes on colorful strips of paper called tanzaku and hung them on bamboo branches. They also enjoyed playing with hand-held fireworks which are commonly used for summer evening entertainment in Japan.
Asmaa from Morocco said, "I have been feeling isolated due to COVID19 since I came to Japan last November. This event is the first time that I could meet other colleagues. It is great." Sakil from Turkey also said, "This is very interesting. It's the first time for me to try fireworks. It's very nice to meet people from different labs."
Here are some of the wishes by the participants:
- No more corona
- I wish we may travel freely very soon
- Health, prosperity, happiness
- Smooth employment
- Pizza
- I wish for a happy year in the lab
Let's hope that their wishes will come true!

Related links