"Komaba Research Campus International Day 2018" was held on October 4, 2018
The Komaba Research Campus International Day 2018, jointly organized by IIS and RCAST, was held on October 4th (Thursday) to promote friendship among domestic and foreign researchers, faculties, and students in IIS and RCAST.
9 cultural presentations/performances by international students/researchers from Belarus, China, India, Japan, Pakistan, Russia, Taiwan, France (-Mexico) and U.S.(-Japan) were conducted. Among all the fantastic presenters, Mr. Nicolas LOBATODAUZIER and his international colleagues won the best presentation award, Mr. Usman Abid KHAN and his colleagues from Pakistan came 2nd, and Ms. Yanting LIU from China got the 3rd place. The jury award went to Mr. Sergei GLUCHKO from Belarus.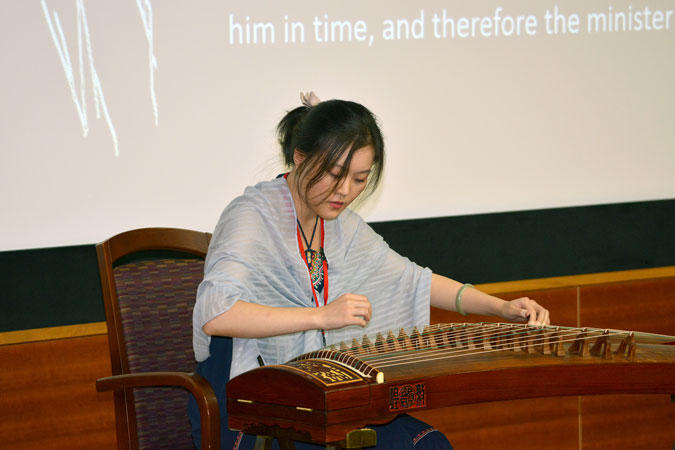 After the presentations, the audience enjoyed the sound and rhythm of Japanese drum by 8 performers from Wadaiko Dojo Dondoko (Japanese drum playing society Donodoko). They explained Bon-Odori drum beats in English and many attendees had a chance to experience on the stage. The performance and experience package provided a unique opportunity to feel and enjoy Japanese culture.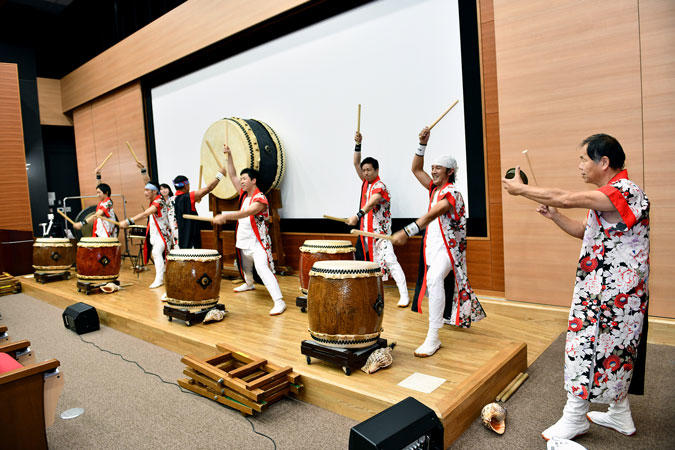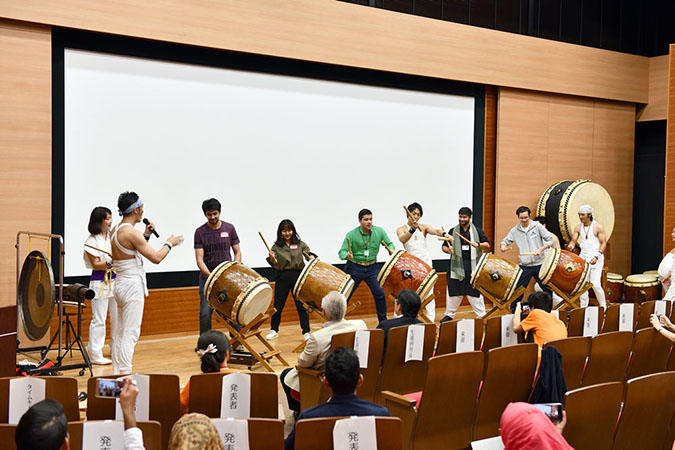 At the social get-together, participants enjoyed international friendship with cuisines from various countries. This joyful event attracted a crowd of over 320 participants, which gave us a great opportunity to feel the diversity of Komaba research campus.