"Fuigo (bellows) " Festival
"Fuigo" festival took place at the IIS Central Workshop on November 8th, which marks the beginning of winter ("ritto") on the Japanese calendar. The fuigo is a tool that sends wind in a furnace for ironmaking and dates to ancient times. In Japan, the fuigo is worshipped and given prayer for safe and prosperous ironmaking.
The festival started with participants bowing to a shrine ("kamidana") set in front of a lathe. Then, one staff offered a "sakaki" (branch of a sacred tree) before the god and performed a purification ceremony that included chanting "norito". Placed before the kamidana were iron works, such as cutting tools, made in different historical periods. These works were a testament to the quality designs that could be produced in the past.
"Ironmaking in the mornings left me unable to hold chopsticks for lunch, so I always used a spoon instead", said one 40-year veteran lathe operator.
The "Fuigo" festival is treated as a day of rest to celebrate iron works and people engaged in ironmaking as well.
IIS Central Workshop Website:
http://www.iis.u-tokyo.ac.jp/~shisaku/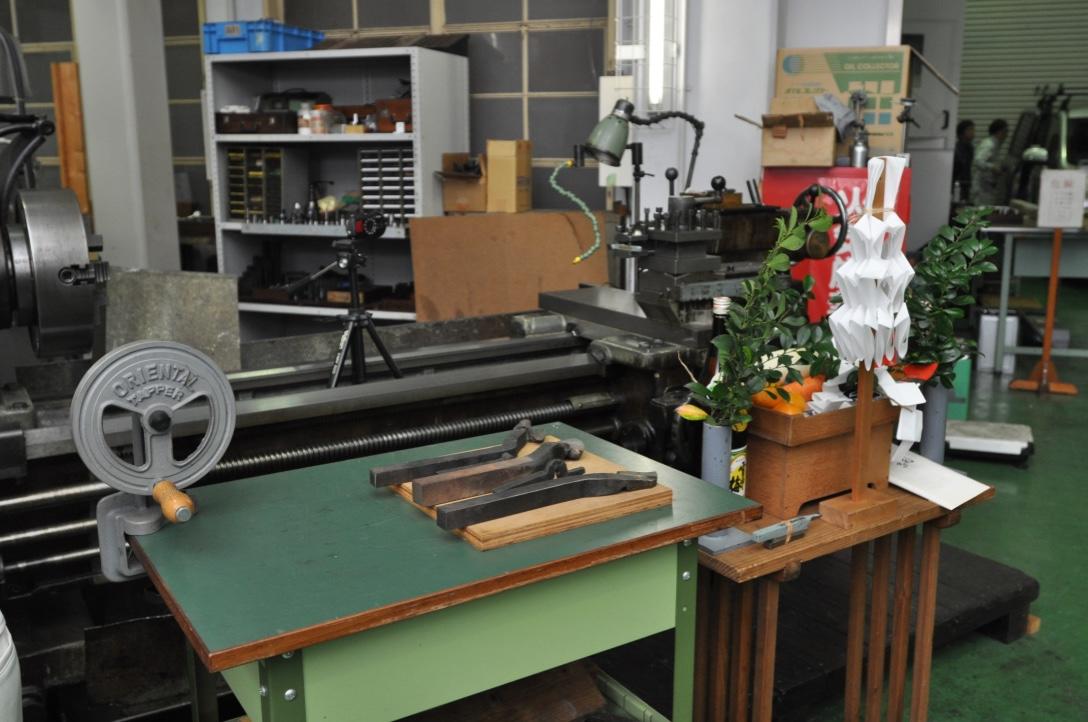 Iron works are worshipped and given prayer for safe and prosperous iron making.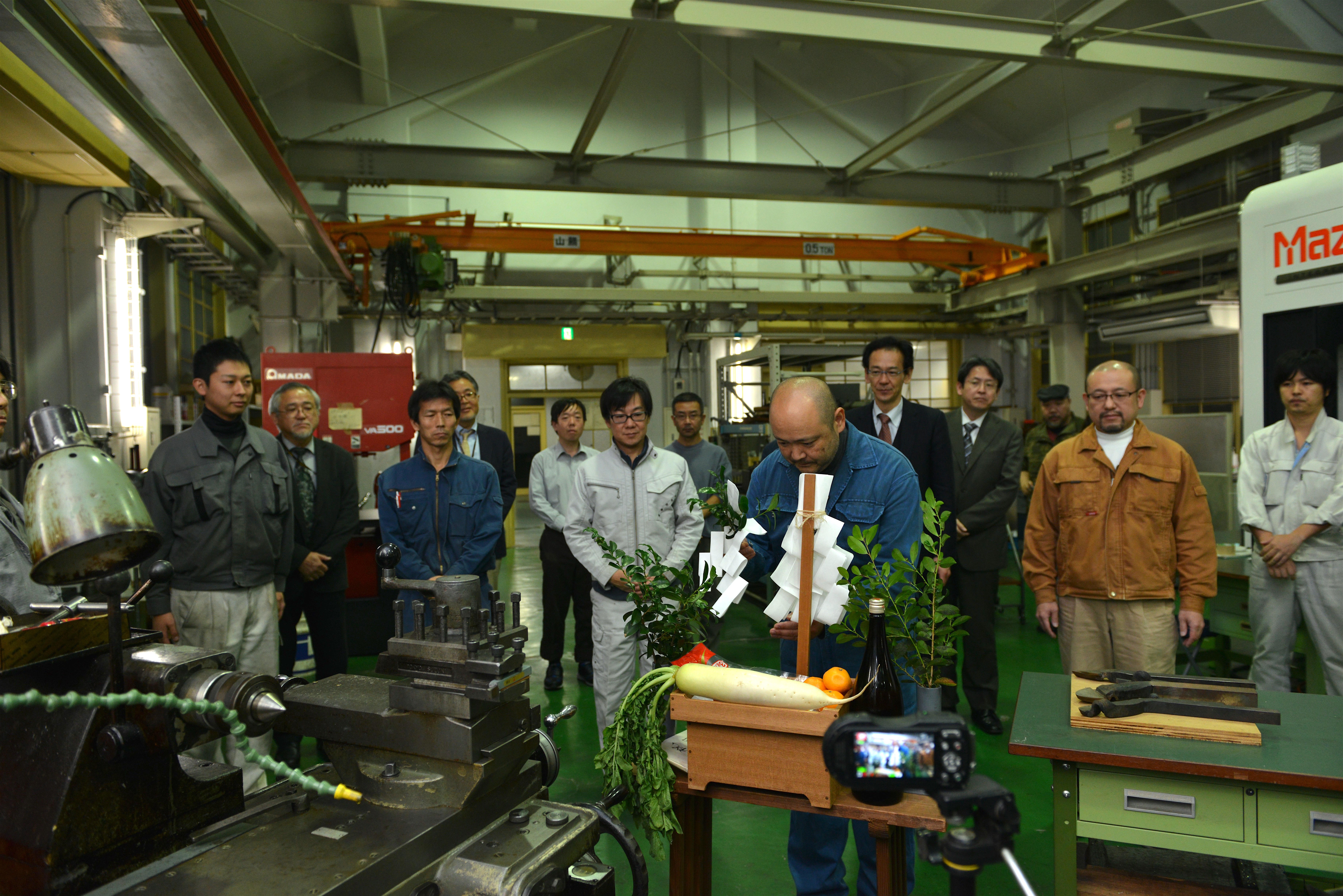 Participants bow to a shrine ("Kamidana").
(文:広報室 伊地知 恵/写真:映像技術室)