Professor Arakawa received Japan Academy Prize 2017
Professor Yasuhiko Arakawa received Japan Academy Prize at the 107 Annual Award Ceremony, held on June 12, 2017 in the presence of Their Majesties The Emperor and Empress, for his research on quantum dots and their application in photonic devices.
Professor Arakawa is a world-leading scientist who has investigated quantum-dot lasers from initiation to practical application and has performed outstanding research on single-photon sources and quantum optics in semiconductor nanostructures. On account of these achievements, he has been bestowed with numerous awards, including the Leo Esaki Prize, the Fujihara Award, the Medal with Purple Ribbon, the C&C Prize, the IEEE David Sarnoff Award, the Welker Award and the Nick Holonyak, Jr. Award.
"I am very honored to receive the Prize which is one of the most prestigious awards given to researchers in Japan," said Prof. Arakawa.
(Interviewer: Megumi Ijichi/Public Relations Office, IIS/ Photo: Image Technology Room)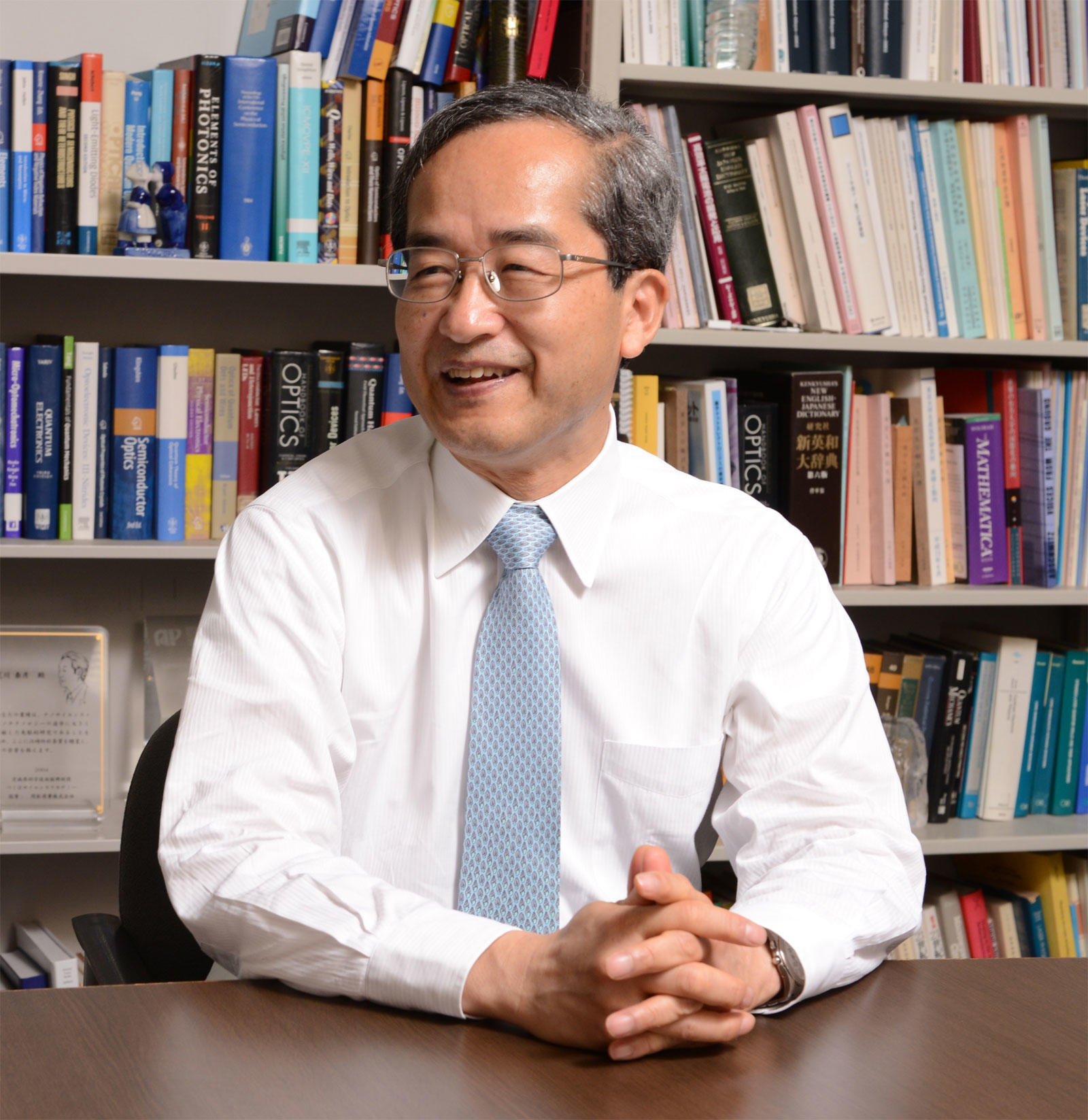 Arakawa & Iwamoto Laboratory: http://www.qdot.iis.u-tokyo.ac.jp/index.html