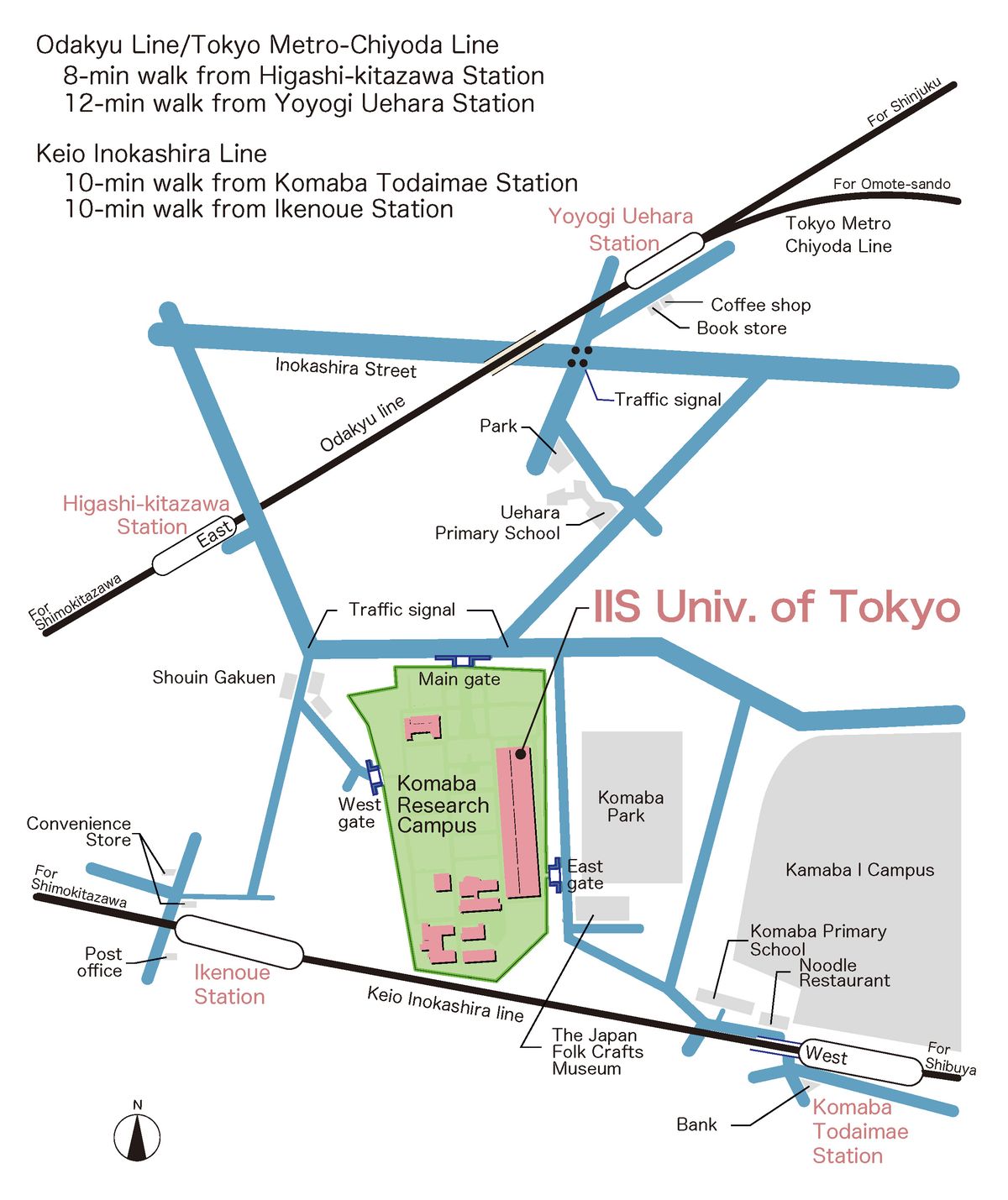 Please enter through the main gate when arriving by automobile or motorcycle.
The main gate is open from 7:30 a.m. — 9:00 p.m.
The east gate and the west gate are open from 8:00 a.m. - 8:00 p.m. (weekdays).
Please use your IIS card when the gates are closed.
For the Transportation, please visit here(Japanese).
Map to Chiba Experiment Station