Interdisciplinary Group Research
Interdisciplinary Group Research
Production Technology Research Group
Production Technology Research Group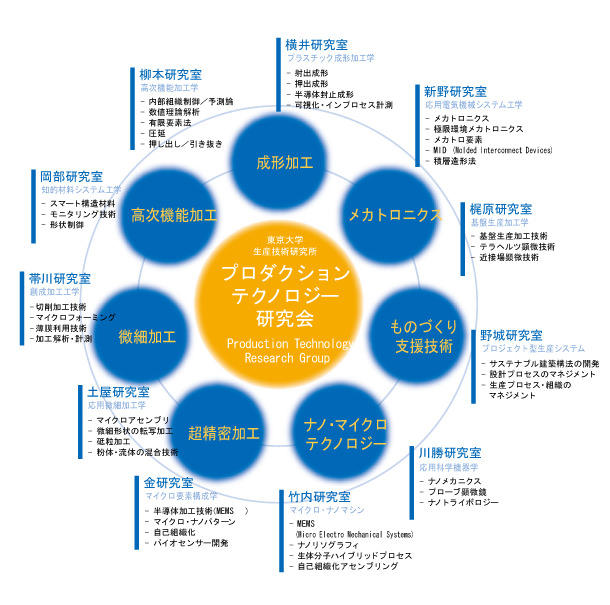 Production Technology Research Group was originally established in 1971 as a research group in IIS, The University of Tokyo. The research group mainly consists of seven to eleven professors of the Institute of Industrial Science working in the field of production technology.
The group organizes technical visits to industry and national laboratories, domestic and international workshops, seminars etc, with the aim of promoting scientific collaboration among the members as well as joint-research with other organizations. The research group also maintains a joint-laboratory for exchange of new ideas and technologies.
A report of the activities of the research group is published in the bimonthly journal of the institute every eighteen months.