Interdisciplinary Group Research
Interdisciplinary Group Research
Research Group on Culturally-Informed Engineering
Research Group on Culturally-Informed Engineering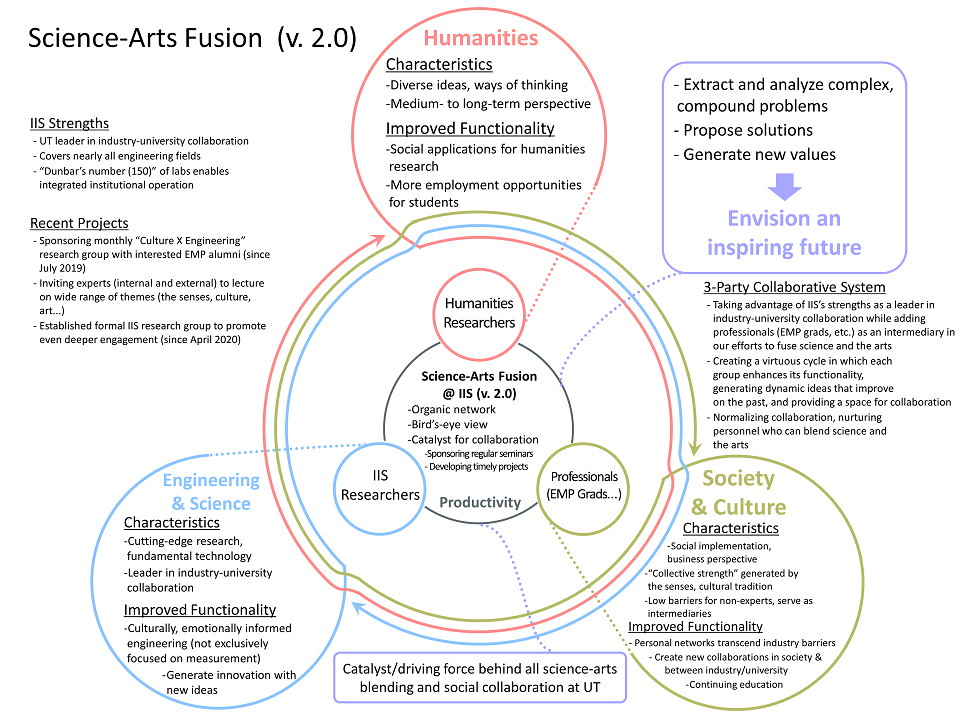 With the cooperation of IIS and alumni of the University of Tokyo EMP program, the "Culture X Engineering" research group began meeting in 2019. The group's discussions provided IIS with good opportunities to think about the relationship between culture and engineering, and as the group became more active, the "Research Group on Culturally-Informed Engineering" was created in April 2020.
The characteristics and future prospects of the group's activities are as follows.
1) Cross-disciplinary developments focused on "culture" ("creating a space")
2) Encouraging professionals to participate ("the space's characteristics")
3) Normalizing the fusion of humanities and science, and developments in individual projects ("developing the space").