Ke.Kawaguchi Lab./Imai Lab.
Ke.Kawaguchi Lab./Imai Lab.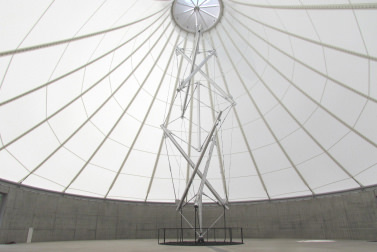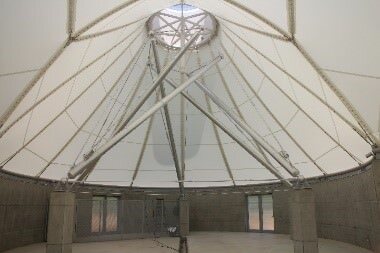 Truncated pentagonal pyramid frame
Tensegrity systems have been appealing to many designers due to its applicability to building structures with unique appearances. However, its complicated self-stress nature has prevented its application to the structural skeleton of a building. Through a careful investigation of a simplex system, which is a typical tensegrity frame, we were successful, for the first time in the world, in applying the tensegrity system in an actual construction project (White RhinoⅠ). On White RhinoⅡ, we challenged and successfully constructed the tensegrity tower and the truncated pentagonal pyramid frame, which was enhanced the attractiveness as an unprecedented art, by introducing the tension without any jacks.