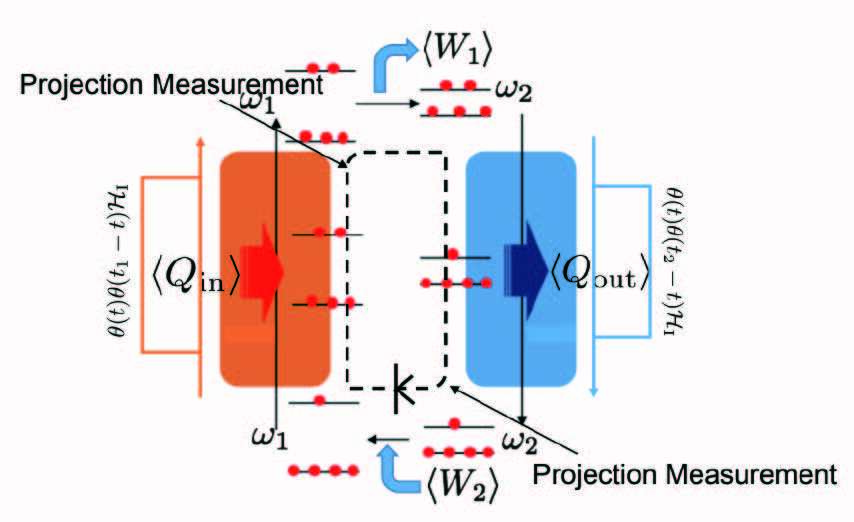 Our quantum Otto engine contacts a high-temperature reservoir for time t1 and a low-temperature reservoir for time t2.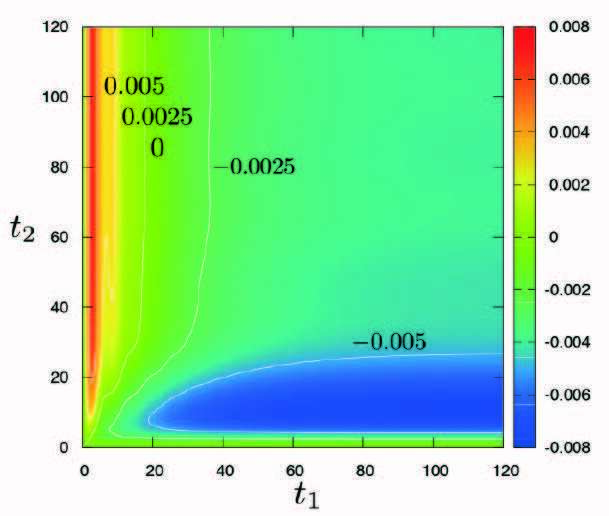 Our numerical result shows that the engine functions beyond the Carnot efficiency in a range with short t1.
An engine receives heat from a high-temperature reservoir, converts some of it to work, and discards the remnant to a low-temperature reservoir. Its efficiency is given by the ratio of the work output to the heat input. Thermodynamics prohibits the efficiency to exceed a Carnot efficiency. Recent studies, however, indicate a possibility of breaking the thermodynamic laws in quantum nanodevices. We thereby proposed a quantum engine that goes beyond the Carnot efficiency.