Agreement on the Establishment of the University of Tokyo Design–Led X Lab
Institute of Industrial Science (IIS), the University of Tokyo (Director: Teruo Fujii), Aisin Seiki Co., Ltd., Kozo Keikaku Engineering Inc. , Hakuhodo Inc. and Fujifilm Corporation established "the University of Tokyo Design-Led X (DLX) Lab" and concluded an agreement on its establishment (July 20).
The DLX Lab is operated by the above five organizations for the purpose of creating innovation through fusion of design and engineering as well as design engineering education.
The DLX Lab will work in close collaboration with the RCA-IIS Tokyo Design Lab jointly operated by the Royal College of Art of the UK and IIS.
We plan to expand our activities by strengthening cooperation with domestic and overseas companies and academia.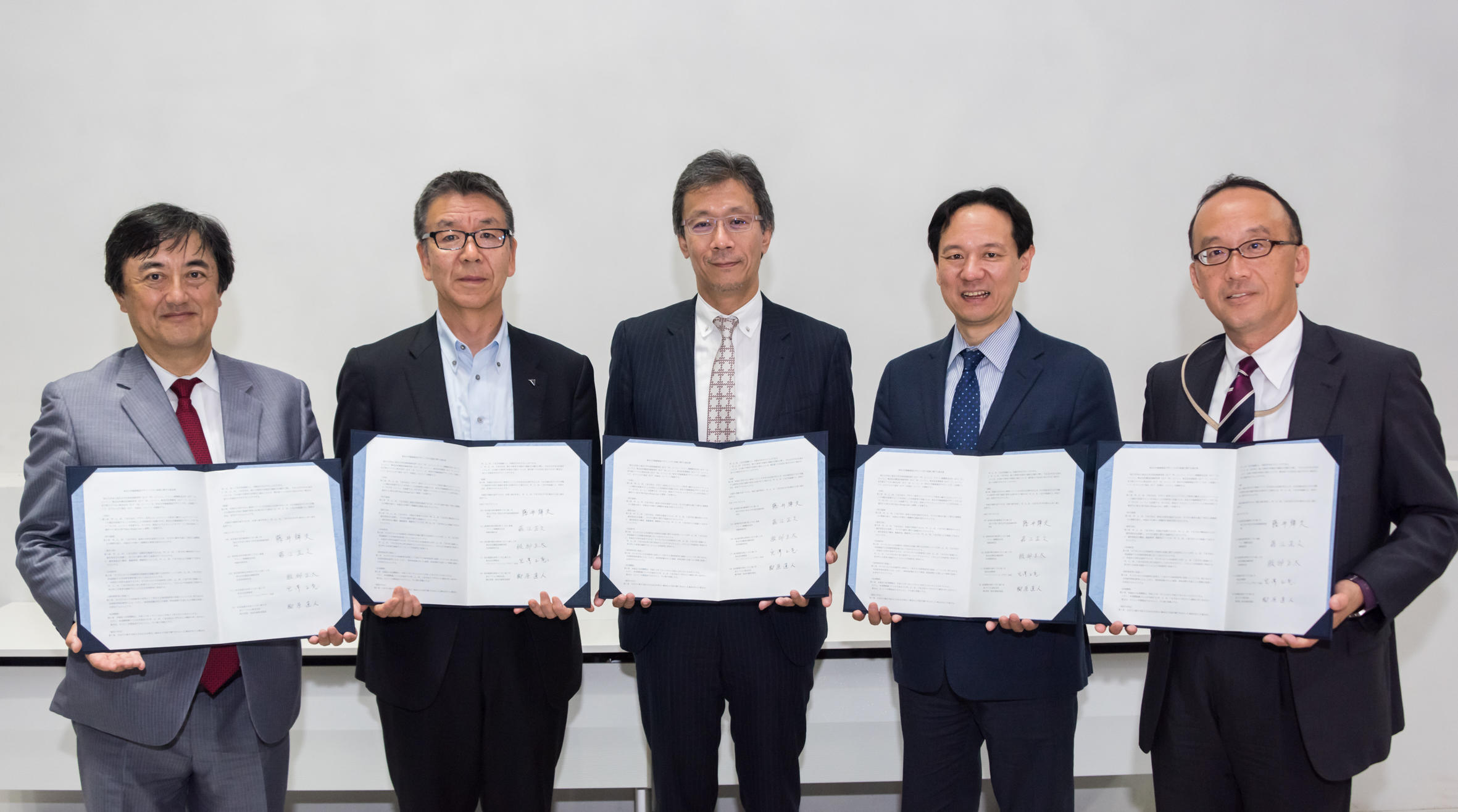 (From left) Shota Hattori, Kozo Keikaku Engineering Inc.; Naofumi Fujie, Aisin Seiki Co., Ltd; Teruo Fujii, Institute of Industrial Science, The University of Tokyo; Masanori Miyazawa, Hakuhodo Inc.; Naoto Yanagihara, Fujifilm Corporation