Interdisciplinary Group Research
Interdisciplinary Group Research
Research Group on Engineering in Medicine and Biology
Research Group on Engineering in Medicine and Biology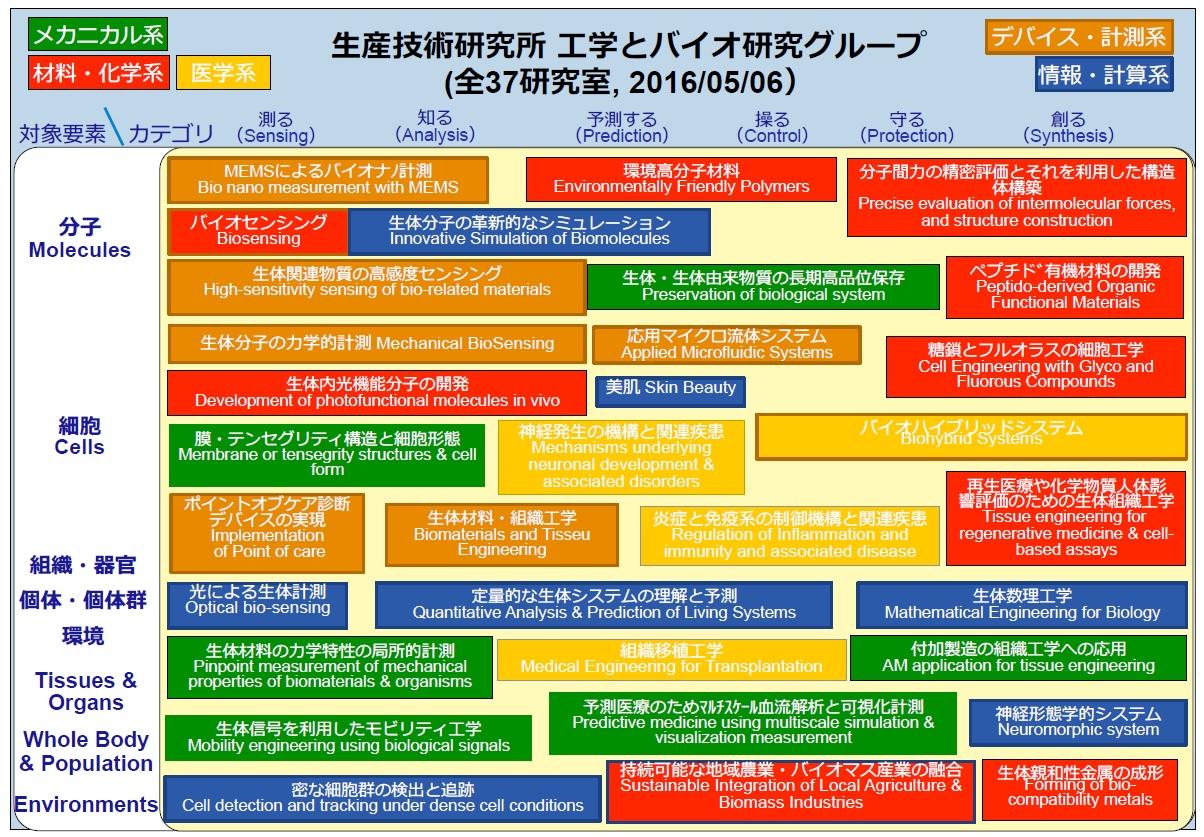 Engineering is rapidly becoming pivotal technological basis in bioscience to form interdisciplinary field of engineering and biology. Our mission is to apply the well-established engineering discipline to the bio-related fields and to invent new engineering based on new findings in biology.
The Institute of Industrial Science (IIS) has already launched several challenging research projects such as biomimetic approach in organic synthesis, studies on hybrid tissues and organs, etc.
Other advanced technologies incubated at IIS are finding new applications in bio-related fields, such as microelectromechanical systems (MEMS), electronics device technology, computational fluid dynamics, and mathematical modeling and informatics. A Research Group on Engineering in Medicine and Biology (RG-EMB) was organized in 1999 to explore the frontiers of engineering in the field of medicine and biology focusing on the fundamental relationships between "Shapes and Functions in Biological Components".
A novel engineering discipline for elucidation and utilization of such fundamentals should be established through the activities of the RG-EMB.