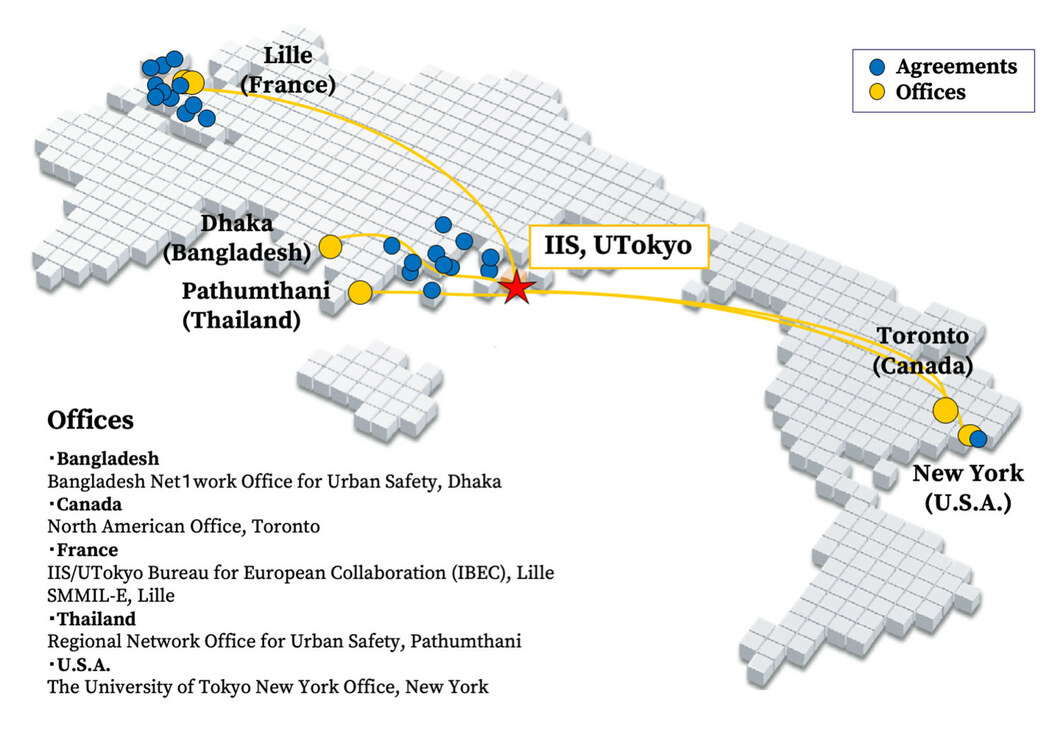 IIS promotes the multifaceted strategic integration of national and international research networks. Several research centers have been established to actively promote these collaborative researches. Through this network, IIS creates novel academic fields by undertaking international research initiatives, and consequently addresses new global challenges raised by academic development and social paradigm shifts. As shown in the next paragraphs, in addition to the Global Collaborative Research Network, IIS opened SMMIL-E in France as well as UTokyo New York Office in USA cooperated with the Institute of Medical Science and it promotes international collaboration.
SMMIL-E (Seeding Microsystems in Medicine in Lille - European Japanese Technologies against Cancer -)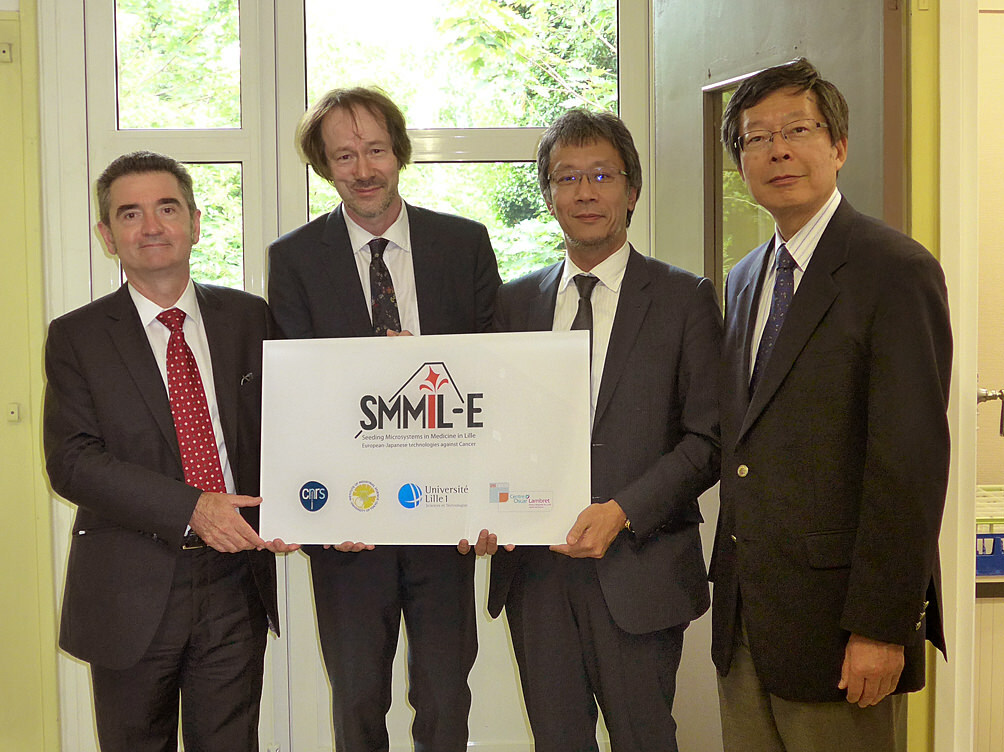 In June 2014, a new joint international laboratory, SMMIL-E, a mirror site of LIMMS, was opened in Lille, France, in collaboration with Centre Oscar Lambret, a regional center of cancerology of Nord-Pas-de-Calais, CNRS, and University Lille 1. The SMMIL-E project is designed to transfer advanced BioMEMS technologies developed at IIS for clinical applications, mainly against cancer. (BioMEMS are extremely miniaturized devices for the characterization of biomolecules (DNA, proteins), cells, and tissues for diagnostic and/or therapeutic purposes).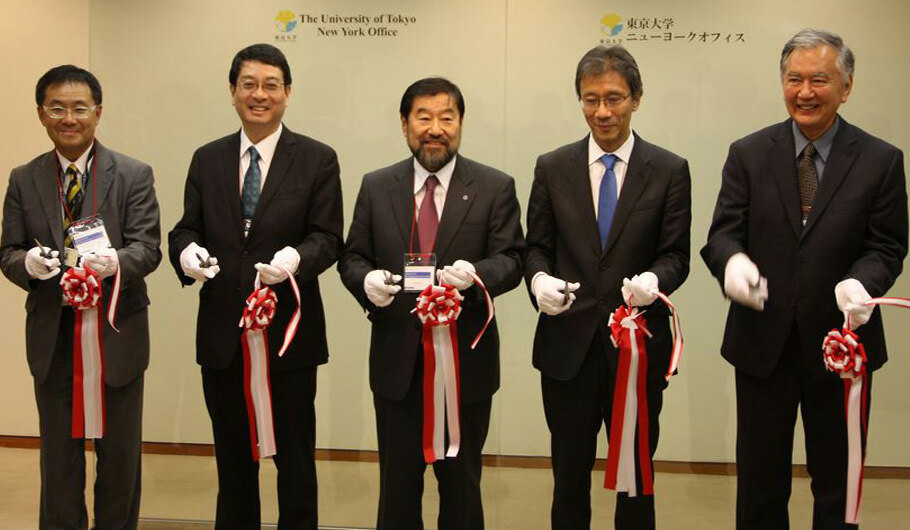 UTokyo New York Office opening ceremony
IIS runs UTokyo New York Office opened in November 2015 in collaboration with the Institute of Medical Science. Its activities are: 1) development of collaborative research platforms for science and technology with universities and industrial laboratories, 2) promotion of joint educational activities with universities and research institutes, 3) organization of joint symposiums and seminars, and 4) provision of information to researchers who wish to collaborate or cooperate with UTokyo. It will work in close cooperation with other departments and institutes of the university.
| Name | Country/Region | City | Establishment Year | Umbrella Institute |
| --- | --- | --- | --- | --- |
| Regional Network Office for Urban Safety (Branch Office, IIS, UT in AIT) | Thailand | Pathumthani | 2002 | Asian Institute of Technology (AIT) |
| Bangladesh Network Office for Urban Safety (Branch Office, IIS, UT in BUET) | Bangladesh | Dhaka | 2006 | Bangladesh University of Engineering and Technology (BUET) |
| North American Office, IIS, UT | Canada | Toronto | 2006 | University of Toronto |
| SMMIL-E | France | Lille | 2014 | Centre National de la Recherche Scientifique (CNRS), Centre Oscar Lambret, University Lille 1 |
| UTokyo NY Office | United States | New York | 2014 | |
| IIS/UTokyo Bureau for European Collaboration | France | Lille | 2015 | Centre National de la Recherche Scientifique (CNRS) |